I worked extra hard to get to the top – Nkechi Obi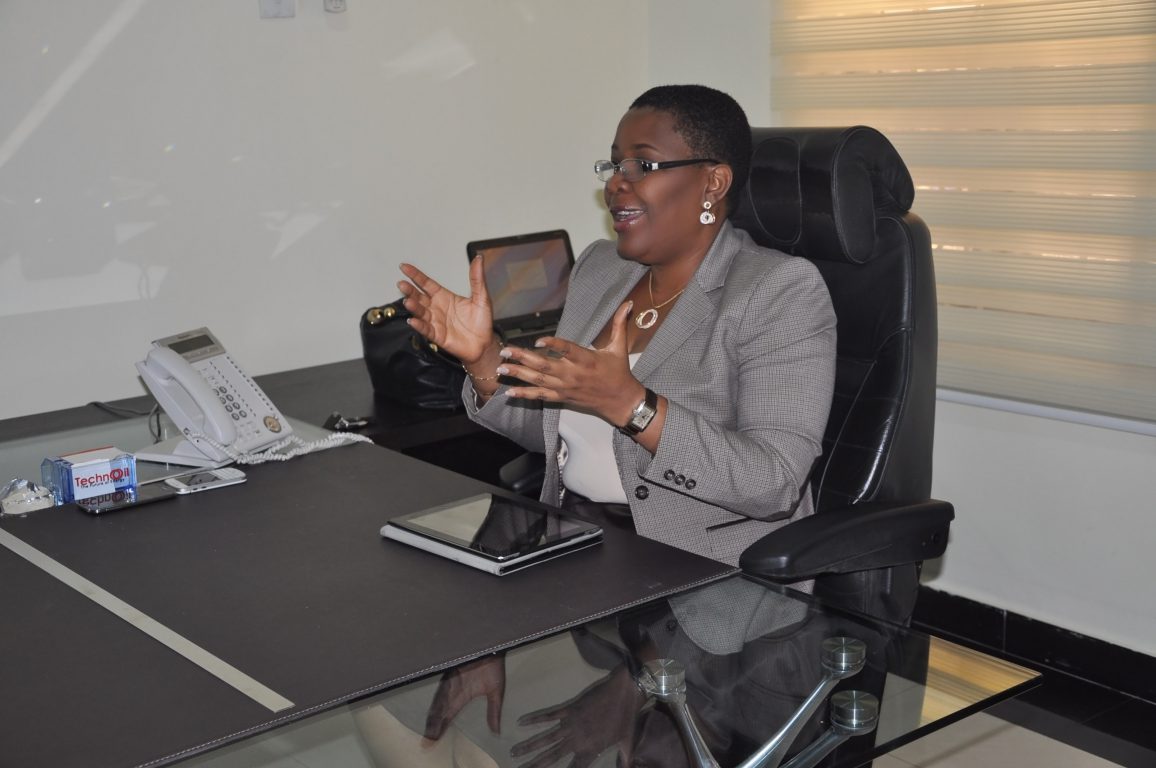 The Executive Vice Chairman, Techno Oil Limited, Mrs Nkechi Obi, MON, shares her success story.
Did you have a silver-spoon upbringing?
My background is an average and humble one. I am from Umuahia, Abia State. My three siblings and I were all born in Lagos. My parents ensured that we spent Christmas in our hometown and occasionally at my maternal grandfather's house in Akwa-Etiti, Anambra State. We are a happy family and we depend on each another for counsel, companionship and guidance.
Have you always had entrepreneurial tendencies?
At a young age, I realised that I was endowed with the gift of entrepreneurship. Under my astute mother's tutelage, I learned the ropes of trading at the bustling Balogun Market in Lagos. During the period, I exhibited very strong entrepreneurial skills.
However, I had also set higher goals for myself. My career ambition was to be a pharmacist even though I ended up studying Economics.
While I was observing the one-year mandatory service, I used the bicycle allowance paid to me at the orientation camp to set up a small–scale sewing outfit. The business attained a reasonable degree of success before I shut up shop to take on more challenging prospects. At the end of my service year, I was retained by Mobil Oil (now ExxonMobil) where I had a distinguished career. I quit the job after 10 years to satisfy my innate desire to provide service and create wealth.
Which role models helped you to mould your personality and career?
My mother was my role model. She was a successful textile merchant, hard-working woman, diligent, fair, humble, philanthropic and above all, God-fearing.
I believe in result-oriented hard work and the supremacy of ethical values. The guiding principle of my life is to strive to work hard, to be fair to all and, to be humble.
Family values inculcated by my parents helped me realise that so long as I remained on the path of diligence, patience and integrity, the triumph was only a matter of time.
In conclusion, it is difficult to distinguish my personal attributes from Techno Oil. The company is a manifestation of my undying belief in integrity, excellence, service and rewards.
Were you disappointed that you could not study Pharmacy at the university?
My childhood ambition was to be a pharmacist. I was very passionate about it and I was determined to be addressed as one. I obtained the requirements to study Pharmacy but by a twist of fate, I encountered several challenges during admission to the university. So I branched out into the social sciences. In retrospect, I think it was God's doing. I graduated with a bachelor's degree in Economics.
How and when did you develop interest in the oil and gas industry?
My spell at ExxonMobil afforded me the vantage position to realise the immense potential lying untapped in this un-serviced group. I concluded that what these companies required was a marketer with sufficient structures in place to give them service comparable with major oil marketers but with more flexible terms of engagement. Thus, Techno Oil was conceived and birthed in 1998 after I resigned my appointment. The experience garnered from my years of employment was to prove invaluable especially, during the early and difficult years of starting a business.
How was Techno Oil founded?
Techno Oil was founded in 1998 and aptly illustrates the story of the little seed that grew into an oak tree. My late husband, Mr Irenaeus Obi, my brothers, Chudi Onyeama and Tony Onyeama, helped out with the seed money through their personal savings.
Not too many women operate in the oil and gas industry. Did you experience any type of discrimination and how did it strengthen your resolve to become better at what you do?
My late husband, brothers and parents encouraged me to go after my passion and provided me with seed money for my early foray into business. At no time did my family attempt to curtail my ambition. Instead, they encouraged me all the way and provided the soothing support I often needed in those pendulous times. As a result, I grew more confident and assertive resisting every attempt to set boundaries for me based on my gender. I am not afraid of taking risks and have always refused to allow my gender to limit my business aspirations.
When you face daunting challenges along the way, your response should be that of defiance, strong will and commitment. I can hardly recollect situations in which people disbelieve in my abilities and my gender hindered my business goals.
In the early years of Techno Oil, were there times you felt like giving up?
Our unflinching desire and determination to be successful enabled us to confront and surmount these challenges especially, during our early life as a company. One triumphant instance that readily comes to mind is our meeting and surpassing Exxon's stringent target for qualification for country franchise. Also, during early years, we constantly had to grapple with rising bank charges that were eroding both our profits and operating capital. Following the merger of Exxon and Mobil, we were suddenly out of business and compelled to find viable alternative solutions fast. We overcame the obstacle by introducing our own brand of Techno Oil products.
How do you achieve a work-life balance?
Many times, I ask God what I have done to deserve so much from Him. And if you recall, a Bible passage, "the Husband of the widow is God". I strongly believe in it. God has been awesome in enabling me to achieve a work-life balance as a mother. God has helped me in staying focused, planning and forward thinking.
My life is not all about business. It has not been easy combining business and family. I thank God for being there for me. A lot of planning has been involved though my social life suffered. Oftentimes, I try to set up my schedule, prioritise my tasks and keep the business and family issues focused.
Even with my busy schedule, I find time to read books, watch movies at home. One of my favourite pastimes is window- shopping.
I am a devout Catholic and currently a patron of the Confraternity of Christian Mothers in the Archdiocese of Lagos.
You turned 50 last year, what did it mean to you?
I want to be remembered as somebody who is fair to all and has impacted the community. My life is not all about business because I am greatly involved in philanthropy. I have no political ambition but I actively support causes championing good governance, women empowerment and charity.
I have an initiative, "Techno Oil Cooksafe Initiative" which is primarily concerned with health, safety and environment of our women through safe cooking in Nigeria and West Africa. Our initiative is a vehicle for women empowerment and socio-economic growth of the poor. Our focus is to save lives, improve health, empower women and preserve the environment.
How did you meet your husband?
I was married to late Ikechukwu Iraeneus Obi. Death took him away from me 10 years after marriage. God blessed us with two wonderful kids who, today, are progressive in their career path. While my son is a software engineer, my daughter is an accountant. She has just ended her master's programme at University College, London.
My late husband was from Anambra State and he partially lived with us, in my family house during his NYSC. He accompanied my cousin to live in our house. After completing his NYSC, he came back looking for me. ,,, He liked my parents and siblings and wanted to be associated with the family. We never dated. It was just his intention to marry me and my mother encouraged me to accept. He is the kindest and most understanding man God blessed and established me with. He continuously did encourage me in all my endeavours. Though only God knows why he took him away early in our blissful marriage. He will continue to live in my heart. I decided not to remarry by choice.
How do you like to dress?
My style is conservative, understated and fresh. I look for clothes that call my name. I think clothes have a character and tell a story, so I wear only clothes that tell my story. For me moderation is key.
There are only a few women entrepreneurs in the industry and you have proved to be up to the task. What is your strategy?
I have always been focused and guided by good virtues such as humility, fairness and hard work. I have nursed the dream of being on top of my career an as a woman in a sector dominated by men, I knew I had to work extra hard to make enough impact that would take me to the height where my performance would be recognised and accepted.
Getting up the ladder was not by sheer luck, but being very passionate, focused and hard-working. I am happy God has helped me achieve it.