Quality Assurance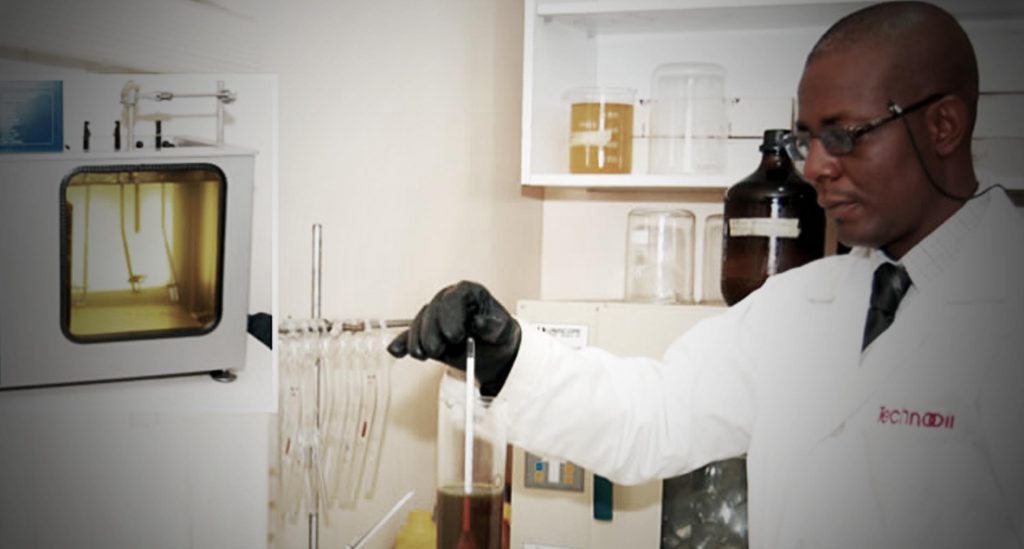 Quality assurance is the key to all our services. The company's analytical laboratories incorporate state-of the-art instrument to provide fundamental knowledge of the chemical and physical properties of petroleum products.
Our products undergo rigorous test to make sure they meet specifications and perform satisfactorily before taken to the market place.
We also offer technical support and Plant Engineering Services Programme (PESP), involving day – to – day monitoring of performance of Techno Oil's products at customers' plants, identifying suffering points and implementing programmes that will give benefit to solutions.
Quality Policy Statement
Techno Oil Limited is committed to providing its customers with quality products (Fuels, Lubricants, LPG, Chemicals, and LPG Cylinders) and unparalleled support services that are maintained by highly trained and motivated workforce, to meet applicable statutory and regulatory requirements and customers' expectations.
We are committed to the continual improvement of our Quality Management System in line with ISO 9001:2015 Standard, while reflecting on our vision of creating value through excellence and innovation.
We undertake to ensure that the policy is communicated, understood, implemented, maintained at all levels of our organization, and available to relevant interested parties