Our Strategic Investment In The LPG Value Chain
In a move to deepen the adoption of LPG, create more jobs, create a healthy and clean environment, empower women and youths, as well as the development of local content, the Federal Executive Council (FEC) in 2017 approved the National LPG Expansion Policy Framework with a five year action Plan. This Policy Framework is aimed at eliminating the four key challenges hindering LPG adoption in Nigeria, namely: Accessibility, Availability, Affordability and Awareness.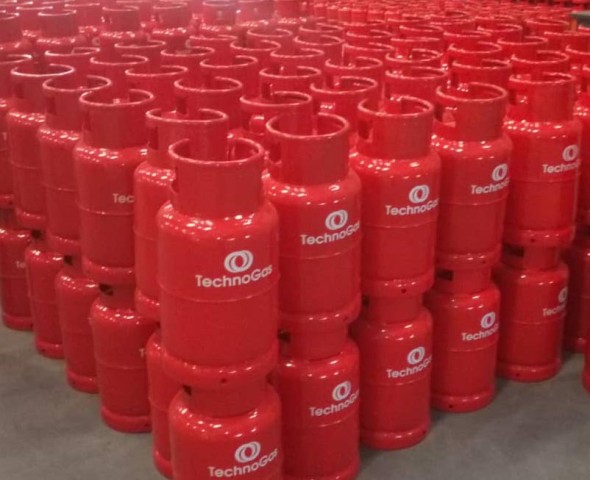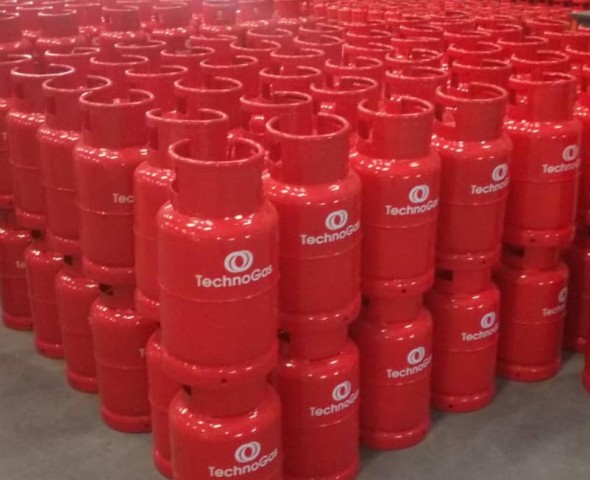 In a patriotic response towards assisting government achieve its objectives, Techno Oil undertake an industry wide survey on the emerging opportunities in the LPG sector in line with government programmes. This led to strategic investments such as the 8,400 MT LPG Coastal Storage Terminal, 5 million annual production capacity LPG Cylinder Manufacturing Plant recently commissioned by the Vice President Prof. Yemi Osinbajo in June 7, 2019.
Techno Oil in the last five years had procured and deployed 50 units of LPG Skid Stations. Techno Oil in the last ten years has set up 10 bottling/filling Plants with a combined capacity of 2,000 MT.
Below are details of our strategic investment across the LPG value chain:
8,400 MT LPG Coastal Storage Facility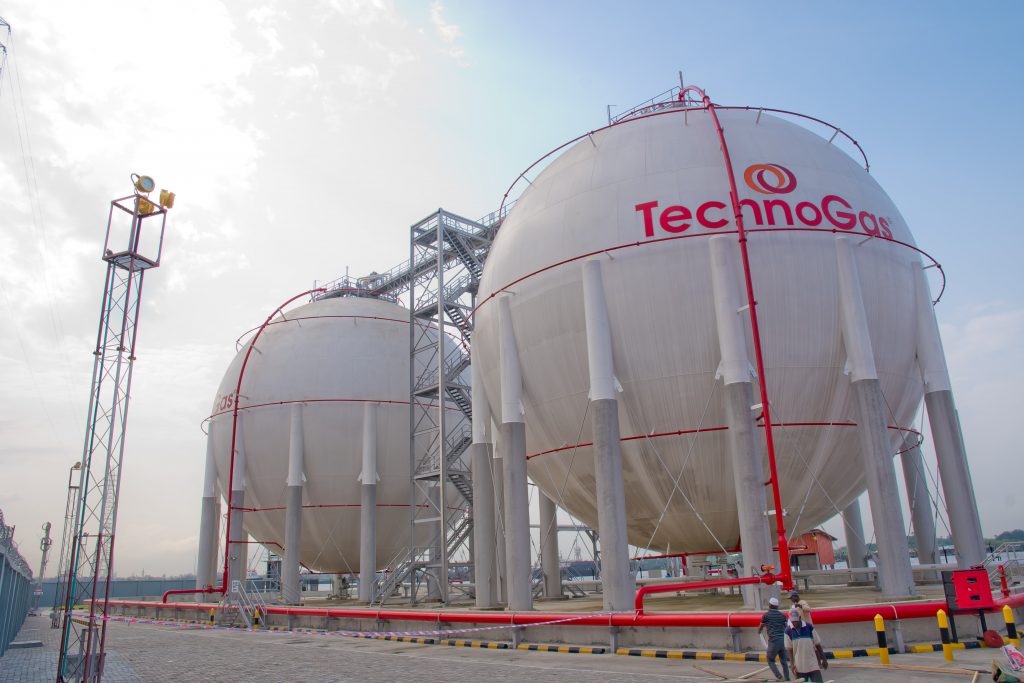 The Techno Oil 8,400 MT LPG Storage Terminal has the capacity to load out 6,000 MT (300 Trucks of 20MT/load) daily.
5 million annual capacity LPG Cylinder Manufacturing Plant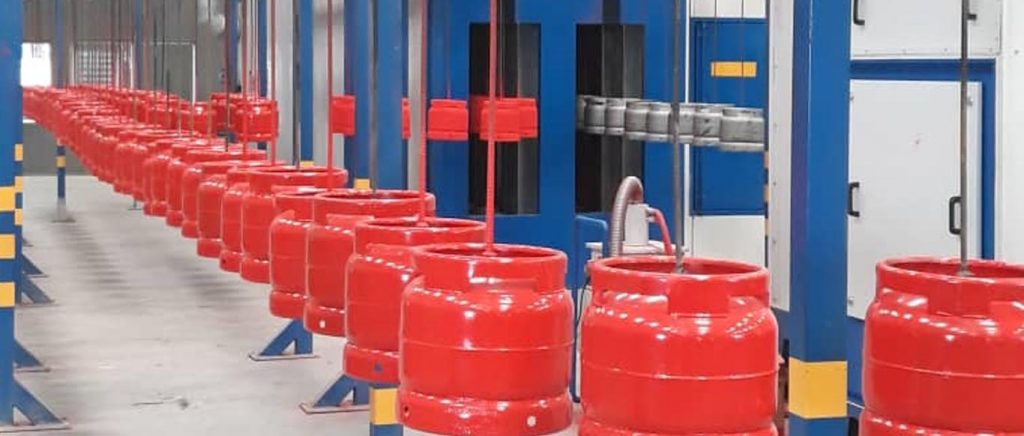 Our ultra-modern LPG Cylinder Manufacturing Plant, with an annual installed production capacity of over 5 million Cylinders was unveiled by the Vice President Prof. Yemi Osinbajo on June 7 2019. This Plant has a complete production line with state of the art laboratory and modern testing equipment to ensure quality and safety.
2000 MT LPG Retail Bottling Plants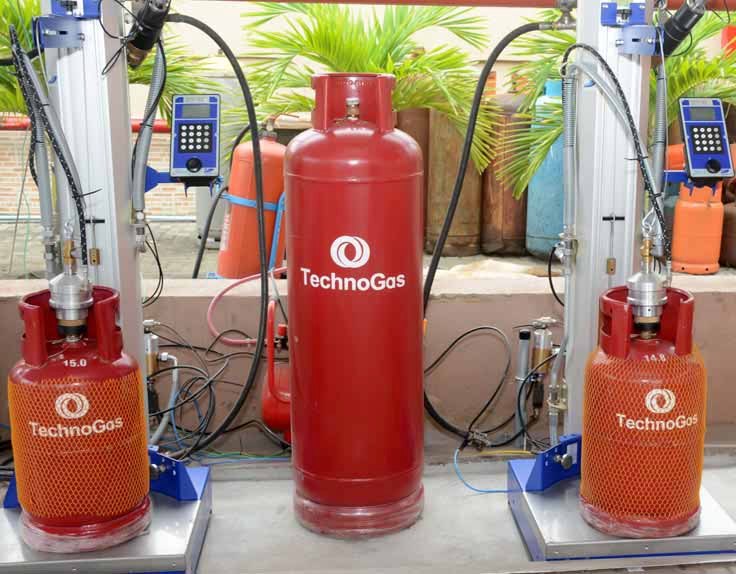 Between 2002 to date, Techno Oil has established six LPG Bottling/Filling Plants across the country, with a combined capacity of 2,000 MT. These Plants are responsible for the daily refill and distribution of over 24,000 bottles of 12.5KG LPG Cylinders across Nigeria for both domestic and commercial users.
50 units of LPG Skid Stations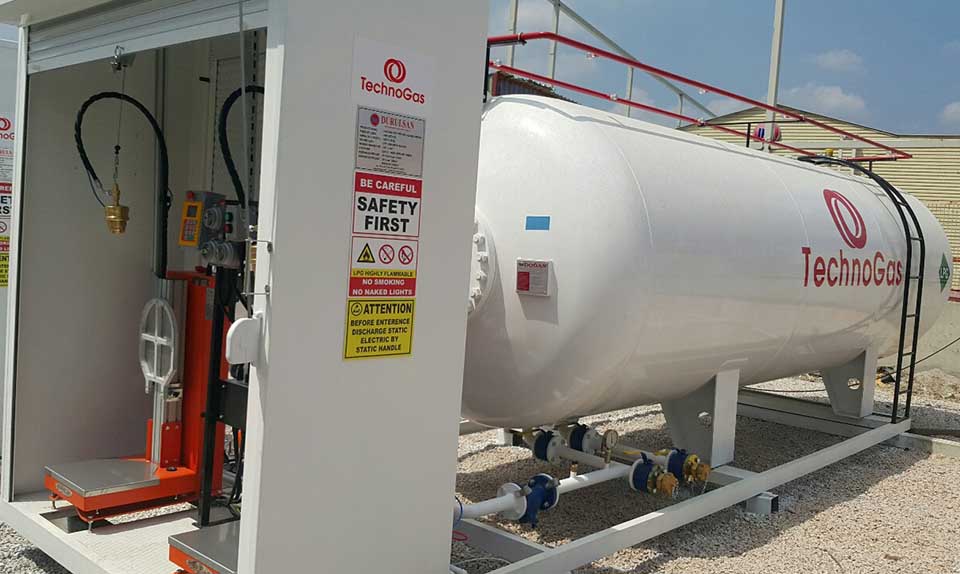 Our commitment to eliminating the challenges of accessibility and availability led us to the procurement and deployment of 20 units of high-tech LPG Skid Mounted Tanks, with a view to ensuring the penetration and deepening of LPG adoption in Nigeria.
50 units of LPG Branded Haulage Trucks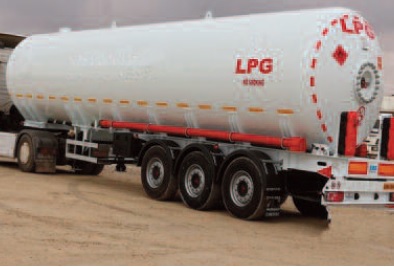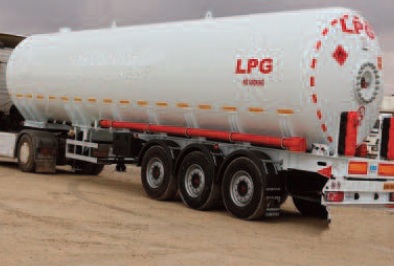 To ensure steady supplies and product availability to all our retail outlets, and third-party clients who load from our Terminal, Techno Oil procured brand new 20 units of 27 MT LPG haulage trucks.
20 Techno Gas Swap 'n' Go Centers
Our innovative approach to service delivery was the driving force behind the establishment of 20 SWAP 'N' GO CENTERS in our Filling Stations. TechnoGas Swap 'N' Go is an exchange and distribution hub created to insulate our valued customers from the hassles associated with cylinder refilling processes at filling Plants. This model allows a customer to visit any Centre and exchange a filled cylinder with an empty bottle.
Techno Oil LPG Plant
Techno Oil runs and operates an automatic digital Liquefied Petroleum Gas (LPG) bottling plant in several locations across the country. Our operations are modern with appropriate communication tools for efficient service delivery.
Our services include:
Bottling and refilling of cylinders at our plant

LPG Bulk delivery to our industrial customers

Sale of Techno Gas branded new empty cylinders

Gas cookers

Regulators

Hose and valves

After sales customer services and maintenance solutions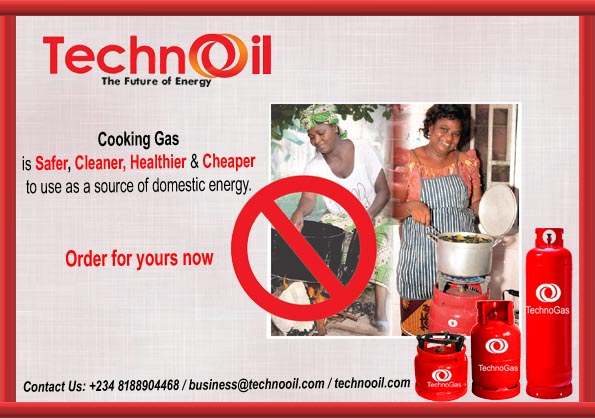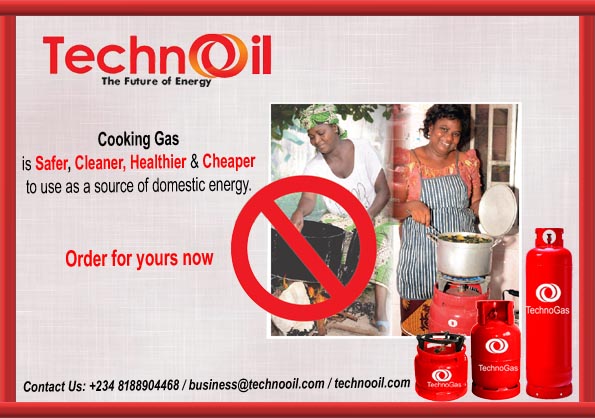 Quality and safety control
Our LPG Bottling Plant has its in-built stringent safety and quality system controls at different stages. The quality control checks at the bottling plant are carried out in three stages: Pre- filling Quality Control Checks, Post-filling Quality Checks, and Statistical Quality Control Checks.
Loyalty Club Card
Techno Gas Loyalty Club is an innovative and strategic customer service initiative, specially designed to provide our loyal customers value for money. A Techno Gas membership card assures our customers of reliable supply, discounted price and free cylinder maintenance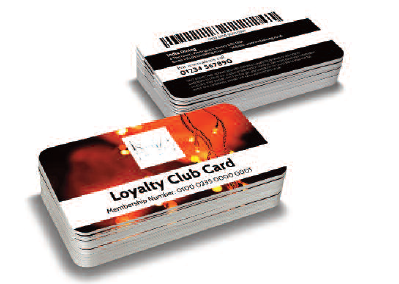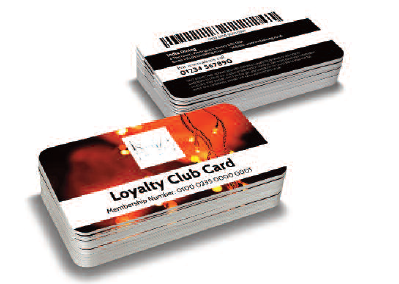 SWAP 'N' GO(A TechnoGas LPG Cylinder Exchange Identity)
TechnoGas SWAP 'N' GO, is the operating identity of the newly launched TechnoGas Parlour, a Techno Oil LPG cylinder refill and exchange programme pioneered to create and add value to the domestic LPG industry chain.
The objective is to make Gas purchase experience worthwhile. It also guarantees cylinder safety and maintenance by ensuring that all returning cylinders are properly checked and serviced before further use.
LPG Skid Plant
The Techno Oil LPG Skid Plant Project was conceived by the need to close the gap in deepening LPG adoption in Nigeria.
Accessibility, Availability and Affordability had remained a critical challenge in the switch campaign with no solution on sight.
In our innovative and creative prowess, Techno oil recently deployed over 50 units of LPG Skid mounted tanks across the country with a view to ending the age long tripodal challenge that has hindered the deepening of LPG adoption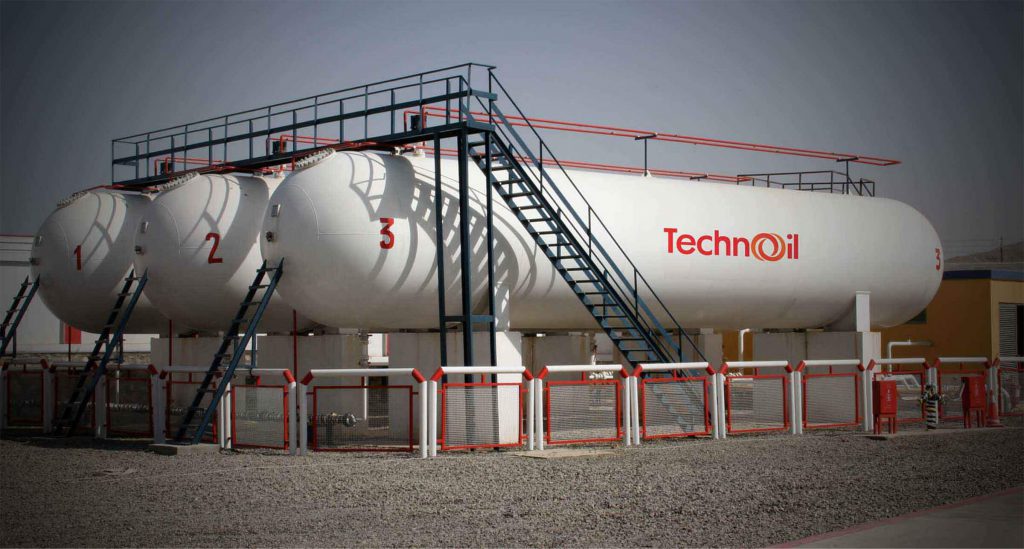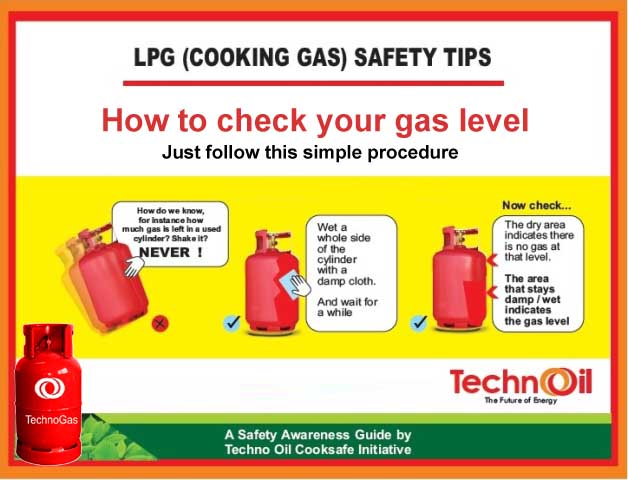 Contact Us
Mark
+234 703 353 1615
business@technooil.com
TechnoGas Cylinder Point of Sale (POS)
TechnoGas LPG Bottling Plant
KLM 28, Lekki-Epe Expressway
By Salem Bus Stop
Along Spar Road
Lekki
Lagos State
…………………………………………………………………………
NEXT Cash & Carry
Trans-Amadi Industrial Layout
Oginigba Port Harcourt
Rivers State
…………………………………………………………………………
Polysonic Mall
1B Point Road
Liverpool Apapa
Lagos State
…………………………………………………………………………
Mega Plaza Shopping Mall
14 Idowu Martins Street
Victoria Island
Lagos State
…………………………………………………………………………
Next Cash & Carry
Plot 2 Cadastral Zone B 15, Ahmadu Bello Way,
Kado-Kuchi,
FCT Abuja.
…………………………………………………………………………
Techno Oil filling station :
No. 242 Abuloma RD after FGC ABULOMA junction,
By RCCG (The Lord City Parish) B4 Okuru junction ABULOMA,
Port Harcourt
Rivers State.
…………………………………………………………………………
Petrocam Retail Outlets
Petrocam, Orheptal Bus Stop, Along Lasu-Igando Road, Isheri, Lagos
Petrocam, Olokonla, Along Lagos-Epe Road, Adjacent LBS Sangotedo
Petrocam, By Ile-Epo Bus Stop, Egbe Road, Ejigbo
Petrocam, By Canoe Road, Omoyele Close, Oke-Afa
Petrocam, By Elf Bus-Stop, Lekki, Lagos
Petrocam, By Oreta Junction, Off Lagos-Epe Road, Epe, Lagos
Petrocam, Along Lagos-Abeokuta Road, By Pleasure Bus-Stop, Oke-Odo
Petrocam, Along Gaskiya Road, Ijora-Badia, Lagos
Petrocam, Along Oshodi – Mile 2 Expressway, Itire, Mushin L.G.A., Lagos
Petrocam, Along Badagry Expressway, Along Old Ojo Road, Festac, Lagos
Petrocam, Along LASU/Igando Road, Idowu Egba, Igando Alimosho LGA
Petrocam, LPG Plant along Ashipa Road, Off Ayobo Road
Petrocam, Along Liasu Road, Olutayo Adebayo Street, Egbe Town, Lagos
Petrocam, LPG Plant, Along Km 41, Lagos-Abeokuta Expressway, Opposite Weighing Bridge, Papalanto, Ewekoro L.G.A., Ogun State
Petrocam, Along Awolowo Way (Old Ota Road), Akeja, Ota, Ogun
…………………………………………………………………………
TechnoGas Cylinders are also available on Konga, Jumia, Alt Mall Online stores and all our Petrol Stations Nationwide