Women Should not cook to die! They should cook to live!! Says Techno Oil Boss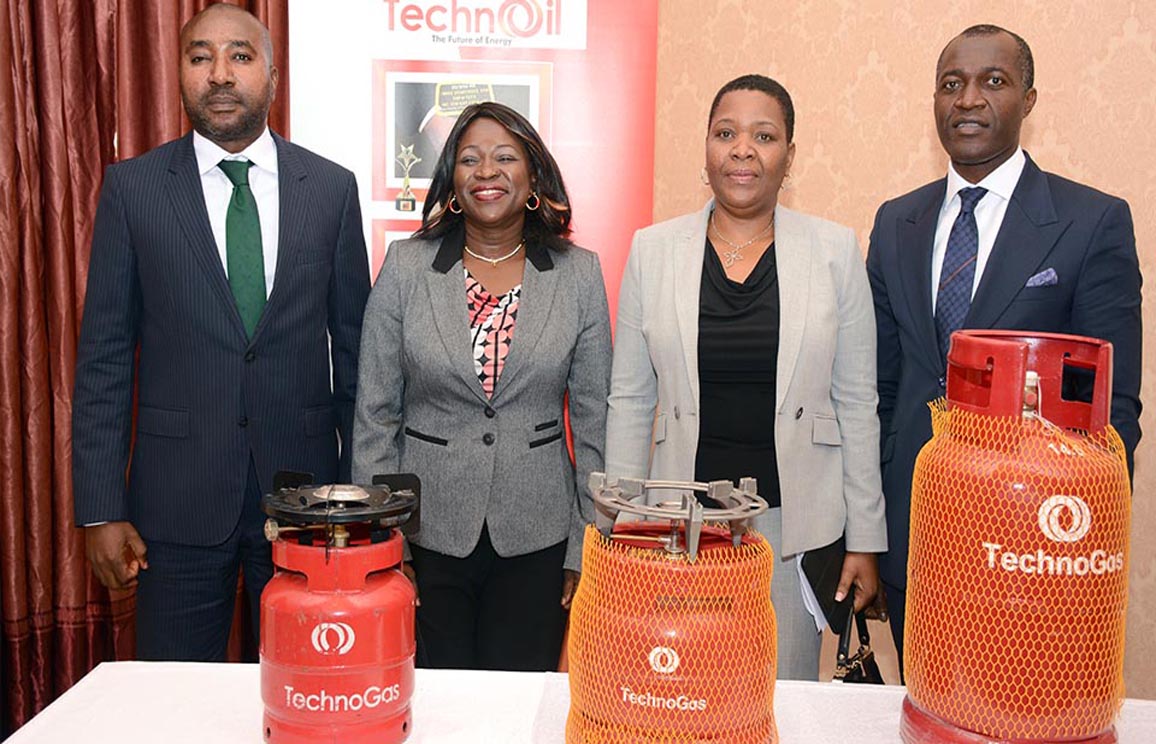 Lagos: The Executive-Vice Chairman of Techno Oil Ltd., Mrs Nkechi Obi, disclosed today that up to 30 million Nigerian households using kerosene and firewood faced severe health hazards. She said the hazards often arise from the side effects of smokes emitting from the use of firewood and kerosene.
"Nigerian women must not cook to die, they must cook to live," said Obi, while chairing a session at the annual OTL Seminar and Exhibition, held in Lagos. She described the problem as a gender issue that government should look into, to make the populace embrace cleaner sources of energy for cooking. "People in authority should not close their eyes to our mothers, wives and sisters being decimated. Firewood and kerosene remain the most used means of domestic cooking in Nigeria, leading to the high-level decimation of our women, due to smoke. Cooking with firewood is a silent killer because firewood smoke is more dangerous than cigarette smoke." Citing a recent World Health Organization report, she said that cooking with firewood often resulted to indoor pollution, which globally accounted for over 4 million deaths every year. Obi, who received Federal Government's commendation a few years ago for the Techno Oil Cooksafe Initiative in popularising cooking gas, said she was looking forward to when most Nigerian households would embrace LPG.
"Why must we continue to decimate our women population and keep pretending as if nothing is happening?" Obi used her advocacy the "Techno Oil Cooksafe Initiative" through an emotional documentary well packaged to inform government on the consequences of the prolonged use of biomass and kerosene for cooking which has led to increased lung diseases, aggravated asthma, premature death and greenhouse emission leading to climate change. According to her, prolonged use of biomass and kerosene for cooking have led to increased cases of lung diseases, aggravated asthma, premature deaths and greenhouse emissions, resulting in climatic change. "Government should create an enabling environment that will encourage a switch to clean sources of energy which will lead to improved health and eliminate risks associated with cooking with biomass fuel. Using cooking gas will reduce and subsequently, eliminate the use of fossils for cooking, save huge revenue for the government and preserve the environment." Obi argued that there was the need to exploit Nigeria's huge gas reserve, estimated at about 187tcf. The industrialist lamented that Nigeria still ranked lowest in sub-Saharan Africa in per capita usage of LPG, consuming 1.1kg, compared with Ghana at 3.0kg. She added: "South Africa consumes 5.5kg, while Morocco consumes 44kg per capita". The Techno Oil chief restated that making more Nigerians to embrace cooking gas instead of using firewood would help in the drive to sustain the environment and preserve the fragile Eco-system.
Obi, however, listed some challenges that had been making it difficult for more Nigerians to embrace LPG, citing inadequate public awareness on safety, limited distributive outlets and the high cost of LPG cylinders. "These realities compelled Techno Oil to embark on the "Techno Oil Cooksafe Initiative" advocacy for a switch from firewood and kerosene to LPG. "Our passion for cleaner environment and safety of our women made us incorporate the advocacy as part of our corporate social responsibility. Our main objective is to create awareness for a switch to LPG. We have aggressively distributed over 50,000 units of gas stoves at discounted prices through market women across the country". She noted, however, that it was difficult for the private sector to do it alone, suggesting that government should handle awareness creation and also provide enabling environment, financial and infrastructural incentives while the private sector will undertake the other projects, such as Techno oil is doing today through the construction of 5 million annual capacity LPG Cylinder Manufacturing Plant and LPG Storage Terminal. "We submit that government should do a one-off subsidy intervention by subsidising cylinders to households," Obi said.