Women in LPG seek legislation on safe cooking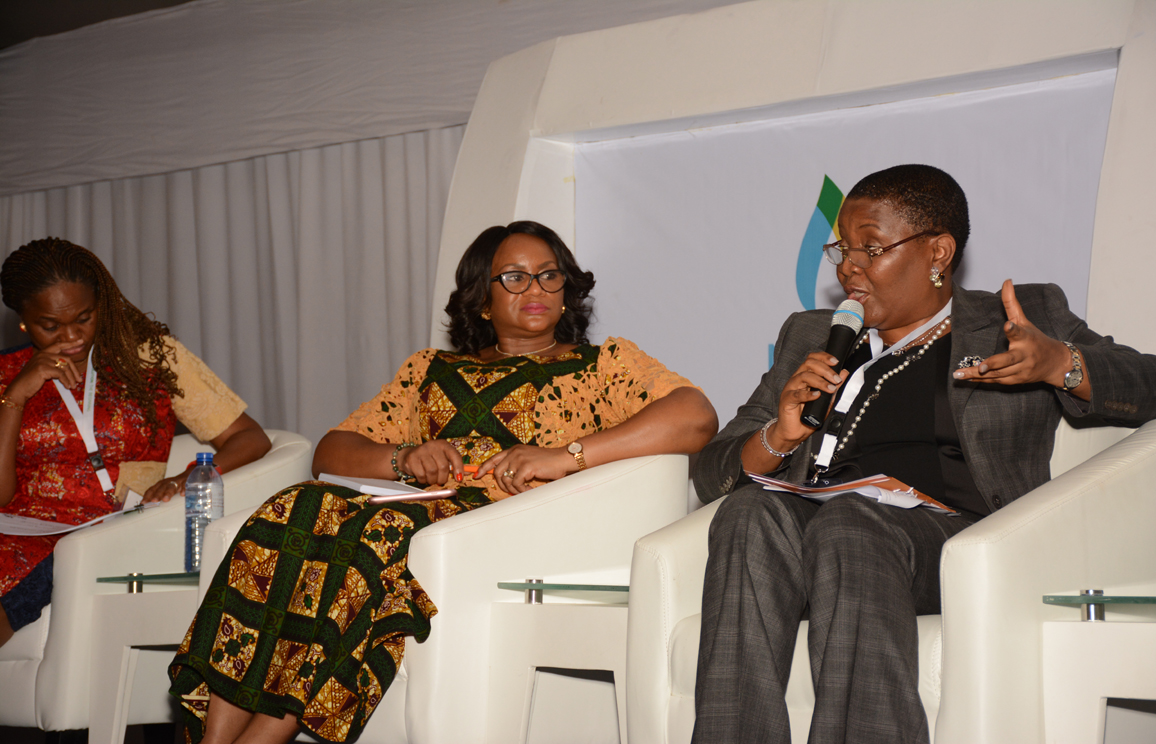 Lagos: The Women in LPG Global Network (WINLPG) is appealing to the government to take bold and proactive steps by enacting a law on safe cooking in Nigeria.
The request comes against the backdrop of the increasing health hazards associated with using solid gases such as firewood and charcoal in homes.
Speaking today with newsmen in Lagos, the National Coordinator of the Nigerian Chapter of WINLPG under The Nigerian Liquefied Petroleum Gas Association (NLPGAS), Mrs. Nkechi Obi, said the warning had become imperative as women in Nigeria joined their counterparts around the globe to mark the International Women's Day (IWD).
The theme for this year's event, marked on March 8 is, "Be Bold for Change".
Obi said there was no better time than now for the government to pay serious attention to discouraging Nigerian homes from using solid gases in cooking.
According to her, "Every day millions of women and girls around the world breathe in harmful smoke while cooking and spend hours walking far distances to secure cooking fuel."
It doesn't end there, these gases have far-reaching effects on the environment as they contribute to global warming and climate change, she added.
Obi argued further that global warming and climate change were directly responsible for increased global temperatures, flooding, food insecurity and desertification.
At best, our cooking habits are even at cross purposes with our sustainable development goals.
The WINLPG National Coordinator argued that making more Nigerians embrace cooking gas instead of using firewood would help the drive to sustain the environment and preserve the fragile Eco-system.
"Cooking with firewood is a silent killer because firewood smoke is more dangerous than cigarette smoke," she restated.
Recalling a recent World Health Organization report, Obi said that cooking with firewood often resulted in indoor pollution which globally accounted for over four million deaths yearly.
A paradigm shift is required now because up to 70 percent of Nigerian women spend time cooking, using mostly solid fuels and ending up with various health hazards.
The rural poor, mostly women, largely only have access to fuels that are inefficient in converting to energy. Lack of access to cooking fuel forces women and children to spend many hours gathering fuel – up to 5 hours per day- or spend significant household income purchasing fuel.
In some cases, women provide 91% of households' total efforts in collecting fuel and water, and women have an average working day of 13 hours. A reduction in time spent collecting fuel and cooking enables women to spend more time with their children, tend to other responsibilities, enhance existing economic opportunities, pursue income-generating or educational opportunities and leisure activities and rest – all of which contribute to poverty alleviation.
More worrisome is the fact that Nigeria has one of the highest proven reserves of gas and is also one of the highest exporters of LPG in Africa.
The safe environment advocate said there was, therefore, compelling need for government to join forces with WINLPG to make more women to embrace LPG in their cooking.
She noted that the theme for the IWD celebration anchored on, Be Bold for Change, resonated with WINLPG's campaign slogan: Cook to Live.
Start by creating awareness, launch a female-focused initiative, Invest in female leadership and set bold targets for the gender make-up of the Government at all tiers.
The government should use the National Orientation Agency to propagate the campaign to switch from firewood/kerosene to cooking gas. This will reduce the phobia and improve public awareness that LPG is clean, safe and affordable, and also expose the danger inherent in the long use of firewood and kerosene.
The WINLPG's objective is to increase the role of women in LPG adoption, while also addressing gender-related issues.
The major challenges to scaling women's empowerment and entrepreneurship include the lack of capacity of enterprises to address gender, financing for gender components in projects, evidence of gender impacts in the sector, and the need to influence policies through awareness-raising and advocacy.
Cook to Live is a campaign to dispel unfounded myths and misconceptions about the safety of cooking with LPG.
The campaign educates the woman on the health and time-saving benefits of cooking with LPG as well as the effects of the choice of cooking fuels on health, environment and general wellbeing of the woman and her household.
Obi said that WINLPG was working in tandem with the World LPG Association and the Nigerian LPG Association to promote the adoption of cooking gas in Nigeria and other West African countries.