Women in LPG, Nigerian Chapter gets inaugurated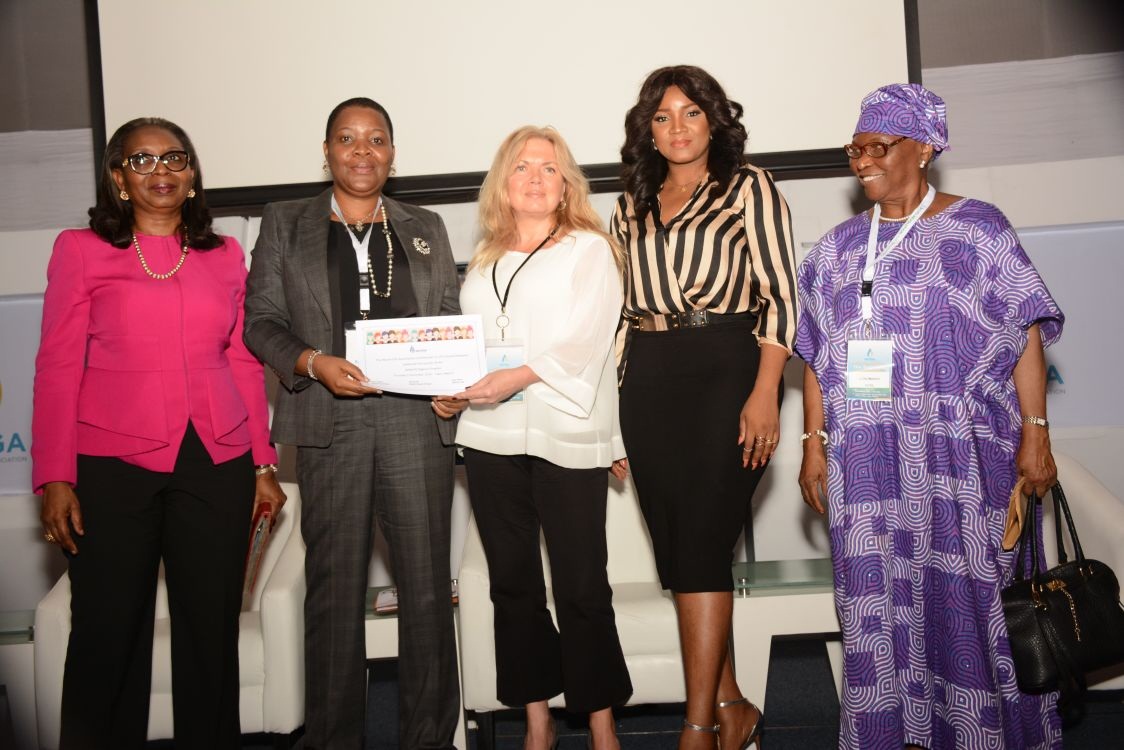 Lagos: The Nigeria Chapter of Women in LPG (WINLPG) has assured President Muhammadu Buhari that the group has set the machinery in motion to make about 40 million homes in Nigeria to embrace cooking gas before 2030.
In a communique released after the inauguration of the group in Lagos, WINLPG told Buhari that the body was working to get millions of Nigerian households to discontinue using firewood and kerosene in the near future.
It will be recalled that Buhari had on Nov. 30 announced that the Federal Government was on course to making up to 40 million homes to embrace cooking gas in the next 24 months.
Nigeria has Africa's largest reserve of natural gas after Algeria but most households in the West African country still depend on firewood or kerosene for cooking.
The communique quotes the Coordinator of WINLPG in Nigeria, Mrs Nkechi Obi, as assuring Buhari that he will never walk alone in the resolve to get more Nigerians into the LPG adoption net.
We envisage that more households in Nigeria will embrace LPG in the near future to promote better health for our womenfolk and boost growth and development.
"Mr President, we assure you that you will never walk alone in this bold initiative to make Nigerians adopt LPG."
"We are together on this journey and we assure you that Nigeria will get to the Promised Land in the near future," she stated.
Obi, who is also the Executive Vice-Chair of Techno Oil Ltd., estimated that about seven in every 10 households in Nigeria were using either firewood or kerosene for cooking.
She argued that smoke from firewood was contributing to up 95,000 deaths annually, making it the third biggest cause of death in Africa's most populous nation after malaria and HIV/AIDS.
"Cooking should not cause death. Change must come to the kitchen. Clean cooking energy for all is not only possible but a right for our citizens," she said.
Obi disclosed that WINLPG would engage individuals, groups, private and public sector organisations to facilitate the transition of millions of people from cooking with firewood and kerosene to cooking gas.
"This is a task that must be accomplished. More so, now that President Buhari has drawn the roadmap and endorsed our initiative," the industrialist said.
Among the prominent women who participated in the WINLPG inauguration is the President of the Global Network of Women in LPG, Mrs Allison Abbott and the WINLPG Chair, Mrs Nikki Brown.
Others are Mr Dayo Adeshina, the President, Nigerian Liquefied Petroleum Gas Association (NLPGA), Dr Ibukun Awosika, Chair of First Bank Plc., Mrs Audrey Joe-Ezigbo, Executive Director & Co-founder, Falcon Corporation, Mrs Omotola Jalade-Ekeinde, Brand Ambassador for NLPGas Association, Engr (Mrs.) Olu Maduka, President, Nigeria Academy of Engineers, Dr.(Mrs.) Orode Doherty, Country Director, Africare, Mrs Betty Ugona, General Manager, NNPC Retail, amongst others.