Techno Oil Targets 5m LPG Cylinders Yearly from Manufacturing Plant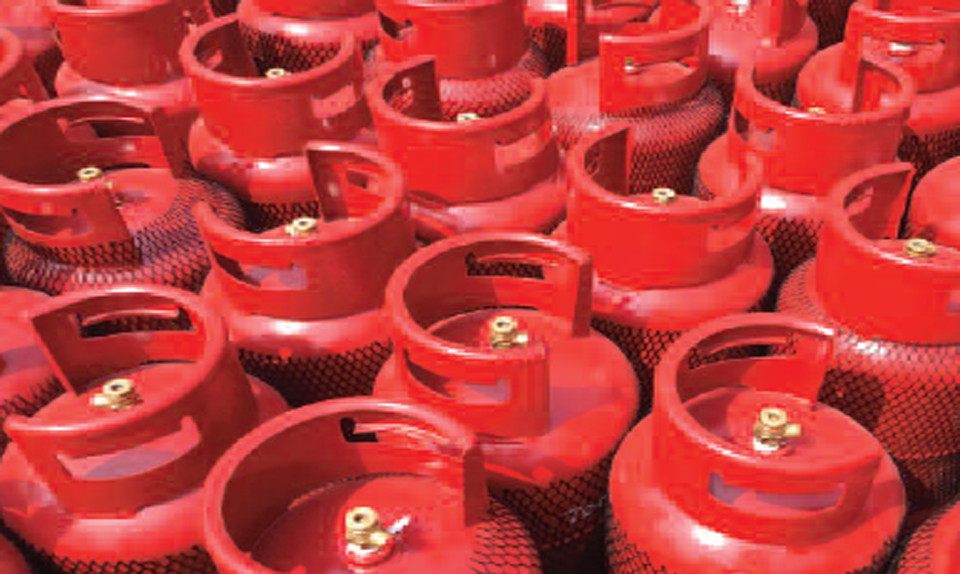 Techno Oil Limited has embarked on the construction of a multi-million naira Liquefied Petroleum Gas (cooking gas) cylinder manufacturing plant in Lagos, where it targets to produce 5 million units of cylinders annually.
The construction of the plant valued at over N3 billion, which is expected to offer no fewer than 1,000 jobs to Nigerians has since commenced at Lekki area of Lagos.
Currently, the machines fabrication and construction of the plant, are being monitored in strict compliance to regulatory standards as stipulated by Standards Organisation of Nigeria (SON), Department of Petroleum Resources (DPR), and Cotechna, among others.
Speaking in Lagos when the model of the plant was unveiled for the LPG stakeholders, the Executive Director of Access Bank Plc, Mr. Roosevet Ogbonna said his bank was fully in support of not only the cylinder manufacturing project but the vision and initiatives that the promoters of Technoil have for their company and the downstream sector.
He noted that it is always easy to want to be associated with a successfully brand, adding that Techno oil has become a successful brand.
"I think it is no gain-saying that Techno Oil today is a successful brand. So, it is easy to be associated with Techno Oil. As a bank, we are fully in support not only of this particular LPG project, we are in total support of the vision, initiatives and the drives that the promoters and movers behind Techno Oil have for the company, as well as the for the downstream business that they operate in. Our relationship with Techno Oil dates over five years but I can assure you that the last five years have been a partnership that has worked. The reason it worked is because, I wish I can tell you is because of the bank, but that will be a lie. The reason it worked is because of the kind of company that Techno Oil is. It is a company that has significant credibility, deep vision, humility and excellent as a watchword for the business that they do. Who wouldn't want to be associated with such company?" Ogbonna explained.
Also speaking, the Executive Vice-Chairman of Techno Oil, Mrs. Nkechi Obi, said the plant was being constructed in partnership with a European firm, which had built similar plants in over 15 African and Asian countries.
Obi said that her company embarked on the project as part of its contribution to the drive by the federal government to deepen LPG and encourage more Nigerians to embrace the use of LPG which is clean, safe and affordable.
She said that although the use of cooking gas had increased by about 36.8 per cent in Nigeria in the past three years, over 80 per cent of households still relied on kerosene, firewood and other dangerous energy sources.
According to her, Nigeria has a population of over 170 million people, yet the country has less than one million cooking gas cylinders in circulation.
"The huge capital expended annually on the importation of LPG cylinders is a monumental loss to this country. With the completion of this project, Nigeria will curb this huge capital flight which is estimated at N5 billion annually and further reduce the depletion of our foreign reserve.
She expressed optimism that the Techno Oil LPG manufacturing plant would assist in checking capital flight suffered by Nigeria in importing cylinders and the huge kerosene subsidy estimated at over N150 billion annually, will be saved.
According to her this will enable government to save the high cost expended every year to import LPG cylinders from India, China, Turkey and other Asian countries.
The industrialist lamented that Nigeria still ranked lowest in sub-Saharan Africa in per capita usage of LPG, consuming 1.1kg compared with Ghana at 3.0kg, South Africa consumes 5.5kg, while Morocco consumes 44kg per capita.
She argued that making more Nigerians to embrace cooking gas instead of using firewood would help in the drive to sustain the environment and preserve the fragile Eco-system.
Obi listed some challenges that had been making it difficult for more Nigerians to embrace LPG, citing inadequate public awareness on safety, limited distributive outlets such as refilling plants and high cost of LPG cylinders amongst others.
"The private sector cannot do it alone. Hence, our humble submission is for government to handle the issue of awareness and also provide enabling environment, financial and infrastructural incentives. While the private sector will undertake the other projects, such as Techno oil is doing today, we submit that government should do a one-off subsidy intervention by subsidising cylinders to households. We also commend government for the CBN SME facility".
"Government should use the National Orientation Agency to propagate the campaign to switch from firewood/kerosene to cooking gas. This will reduce the phobia and improve public awareness that LPG is clean, safe and affordable, and also expose the danger inherent in long use of firewood and kerosene," she explained.