Techno Oil CEO hails SON over clampdown on fake LPG cylinders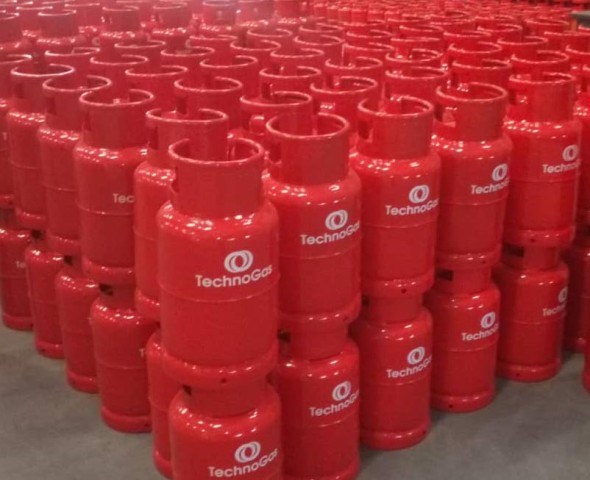 Lagos: An industrialist, Mrs. Nkechi Obi, has lauded the Standards Organization of Nigeria (SON) for clamping down on importers bringing fake products into Nigeria, including life-endangering LPG cylinders and roofing sheets.
Reacting to the recent seizure of low-quality Liquefied Petroleum Gas (LPG) cylinders and fake roofing sheets by SON operatives in parts of the country, Obi described the action as necessary to save the Nigerian populace.
She was speaking with energy correspondents in Lagos today on latest developments in the LPG sub-sector of the economy.
On Aug. 27, SON announced the destruction of sub-standard LPG cylinders and galvanized roofing sheets worth more than N 450 million.
The agency described the products as `life-endangering and unfit for usage', lamenting that in spite of government's efforts at stopping the importation of fake products, unscrupulous businessmen were still bringing in the products.
"We remain unrelenting in advising that fake products, especially LPG cylinders should not be allowed to be brought into Nigeria because fake LPG cylinders are like time bombs.
"It is unimaginable that a highly technical product like gas cylinders should be allowed to be dumped into Nigeria to result to the explosions we're now having in parts of the country.''
Obi praised the management and staff of SON for rising to the occasion to sanitize the LPG cylinder sector, saying that government should put measures in place to support production of cylinders locally.
In a recent clampdown, the Nigerian Customs Service (NCS) similarly, impounded N 38 million worth of cooking gas cylinders imported by unscrupulous Nigerian businessmen.
Analysts say that less than one million homes currently use LPG for their cooking in Nigeria, Africa's most populous nation and top gas producer.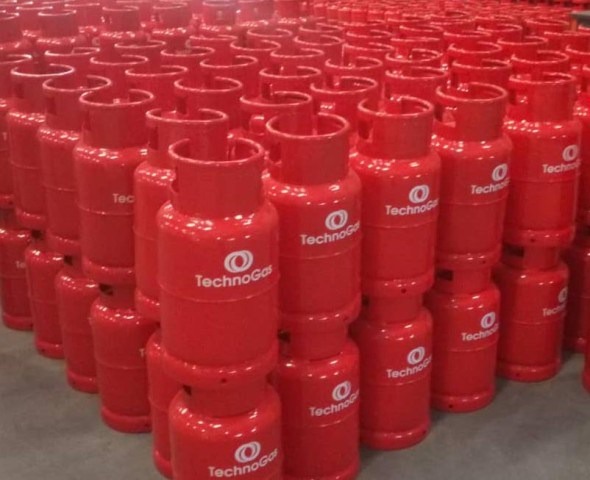 However, the Federal Government has launched a campaign to ensure that up to 13.8 million households adopt LPG for their cooking in the next three years.
Obi, who is a long-standing campaigner for LPG adoption in Nigeria, argues that unrestricted importation of fake cylinders is a real and present danger facing the West African country.
"Importing cylinders is harmful to the Nigerian economy and goes contrary to the quest by Nigeria to become self-reliant because cylinders are now manufactured here.
"Using fake cylinders also poses severe danger to our womenfolk, who face daily risk of death or injury in the event of explosion of fake cylinders in their kitchens.''
The Chief Executive Officer of the Techno Oil Group, argues also that there is need for government to come hard on countries dumping fake cylinders in Nigeria.
She said that government should bring pressure to bear on countries such as China, Turkey, India and other countries to stop the dumping of fake LPG cylinders into Nigeria.
She re-stated the need for the NCS, SON and the Department of Petroleum Resources to raise the stakes to discourage low-grade cylinders from entering Nigeria.
The industrialist lamented that dominance of fake LPG cylinders was discouraging many people from embracing cooking gas, a development she described as affecting Nigeria's LPG penetration drive.
Obi also expressed worry that in spite of the fact that Nigeria had more gas than oil, the nation had failed to exploit its gas resources optimally, resulting to more homes using fire wood and other nonviable energy sources.
She argues that Nigeria ought to depend more on LPG for cooking to secure the environment, rather than destroying the fragile Eco-system, in a bid to fetch firewood for cooking.
On June 7, last year, Techno Oil inaugurated a landmark LPG cylinder manufacturing plant at Ajah in Lagos State, described as the largest of its type in West Africa.