Making strong, safe LPG cylinders locally, my greatest joy, says industrialist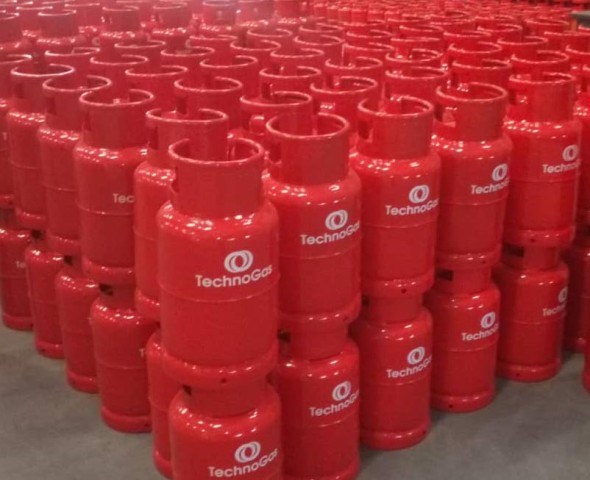 An industrialist, Mrs Nkechi Obi, says that presiding over a company that makes affordable, safe and strong cooking gas cylinders for West African markets is her greatest source of happiness, playing in the Nigerian oil and gas sector.
Obi, who is the Executive Vice-Chairman of Techno Oil Ltd., a leading indigenous company made the statement in an interview with newsmen on Friday in Lagos.
She was speaking as part of activities to mark the third anniversary of the inauguration of Techno Oil Liquefied Petroleum Gas (LPG) manufacturing plant, which was unveiled by Vice-President Prof. Yemi Osinbajo on June 7, 2017.
"I'm excited to say that it is a dream come true. Our story is all about the making of the safest cooking gas cylinders in Nigeria.''
She said it was a thing of joy that top grade cylinders were now being made in Nigeria by Nigerians for Nigerians and making the difference steadily for the nation's economy.
"It is a thing of pride that cooking gas cylinders are now being made in Nigeria, rather than for consumers to continue to rely on fake imported cylinders.
"Where there is a will, there is always a way. We are happy to be counted in the Federal Government's effort to deepen LPG usage in Nigeria.
"We know that Nigeria is getting there with the way things have turned out in the LPG cylinder sub-sector of the economy in recent years.
"The commissioning of our manufacturing plant three years ago has turned out to be the game-changer in the LPG cylinder sector,'' she noted.
The industrialist assured that her company would continue to roll out strong, safe and reliable LPG cylinders to meet the needs of users.
Obi noted, however, that she was still worried over what she described as unbridled importation of fake and sub-standard cylinders into Nigeria.
She said that government should take a decisive action to save the populace from the effects of importation of fake products, especially LPG cylinders.
The LPG advocate also expressed her optimism that the target of the Federal Government to ensure that up to 13.8 million households embraced LPG for their cooking within the next two years would still be realised.
She restated her position on the need for government to challenge countries that had been dumping fake cylinders in Nigeria, saying that the development had been hurting the Nigerian economy.
Obi charged the Nigerian Customs Service, Standards Organisation of Nigeria and the Department of Petroleum Resources to introduce measures to stop importation of fake LPG cylinders.
The Techno Oil chief argued that dominance of fake LPG cylinders in the market was discouraging many homes from embracing cooking gas, a development she said, was affecting the nation's LPG penetration drive.
Obi restated that in spite of the fact that Nigeria had more gas than oil, the nation had failed to exploit its gas resources optimally, resulting to more homes using fire wood and other unviable energy sources.
"We have always recommended that government should give and sustain incentives, including tax holidays to cylinder manufacturing companies, to make cylinders more affordable and available for everyone.''
Edited By: Silas Nwoha (NAN)