FG to unveil Techno Oil Apapa LPG terminal, Nov. 18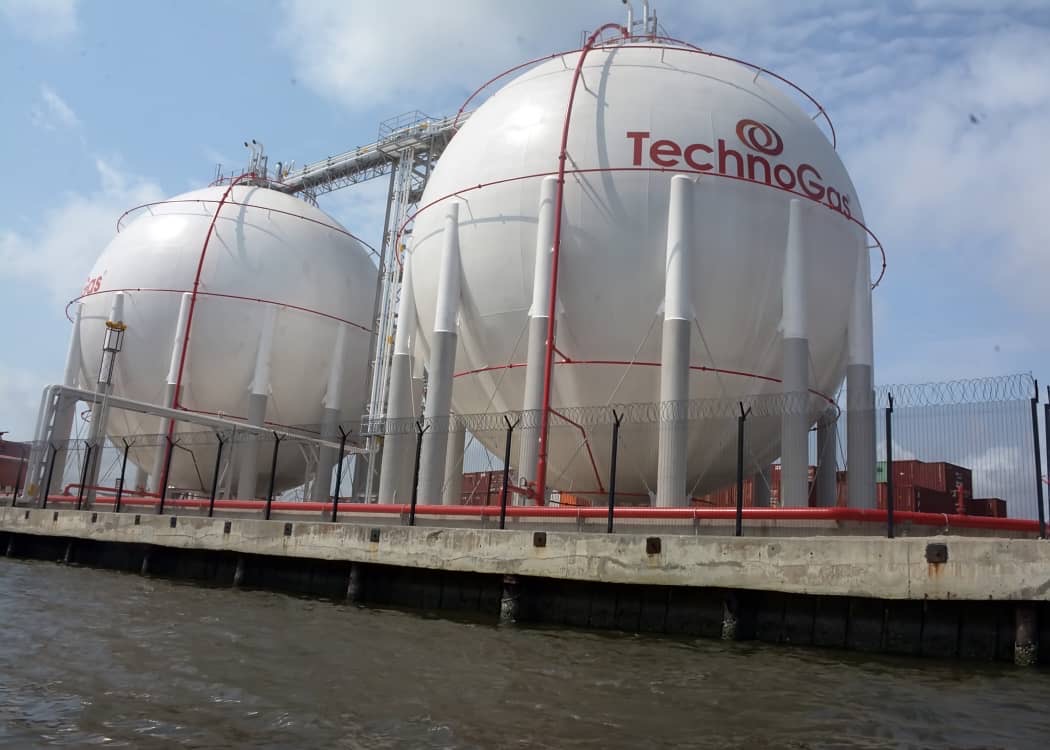 Lagos: The Federal Government's drive to stimulate job creation has started yielding dividends with Techno Lagos Oil Ltd. set to inaugurate an automated Liquefied Petroleum Gas (LPG) terminal at Kirikiri in Apapa, Lagos expected to generate 2,000 jobs.
The Minister of State for Petroleum, Chief Timipre Sylva, is expected to unveil the facility on Nov. 18.
The building of the terminal, which holds 8,400 metric tons of cooking gas commenced in 2016.
The facility becomes the fifth of such a terminal to be built in Lagos, Nigeria's economic hub, which is also home to leading private oil and gas companies.
The Techno Oil terminal is described as a key contribution to Nigeria's quest to unlock its187 trillion cubic feet gas reserve, which has remained largely untapped.
It was built by CAKASA Nigeria Ltd. in collaboration with a foreign technical partner that signed a deal for the building of the terminal on Nov. 4, 2016.
The project was financed by a consortium of banks. However, the management of Techno Oil did not put a cost to the project.
The Managing Director of Techno Gas and Power, Mr. Collins Onyeama, told reporters in Lagos today that the facility would boost realization of the LPG Expansion Project of the Federal Government.
The terminal will generate revenue for all tiers of government through taxes and levies and more importantly generate   over 2,000 direct and indirect jobs for the teeming Nigerian populace.
Onyeama disclosed that a vessel, MT Pertusola had since discharged products, emanating from the OSO-Butane Bonny Terminal in Rivers at the terminal.
According to him, the facility is a big boost to the quest by government to deploy LPG infrastructure, which he said, is currently inadequate in Nigeria.
Onyeama noted that the terminal would deepen LPG adoption and help in the resolve of the present administration to encourage the private sector to provide jobs for the populace.
The managing director said that the investment would also contribute significantly to gas flaring reduction.
He reiterated that Techno Oil embarked on the project to boost the drive by the Federal Government to increase consumption of LPG, currently standing at about 400,000 metric tons yearly in Nigeria.
Onyeama described the deployment of the facility as another milestone for his company after the inauguration of a landmark LPG manufacturing plant built by the company by the Vice-President, Prof. Yemi Osinbajo in June last year.
He said he was delighted that Techno Oil was contributing its quota in getting more Nigerian homes to embrace cooking gas for cleaner, safer and healthier environment.
The managing director expressed his optimism that availability of cooking gas would discourage Nigerians from using firewood, kerosene and other inelegant materials for cooking.
Onyeama restated that although the use of cooking gas had increased by about 36.8 per cent in Nigeria in the past five years, over 90 per cent of households still relied on kerosene, firewood and other unhealthy fossils.
He said that Nigeria had a population of over 170 million people but that the country had less than one million households using cooking gas.
According to him, Nigeria still ranks lowest in sub-Saharan Africa in per capita usage of LPG, consuming 1.1kg, compared to Ghana which is currently consuming 3.0kg.
Techno Oil opened shop 21 years ago, operating as a downstream company, marketing Esso blended lubricants before venturing into other areas of oil and gas.