Our Performance
The past 20 years has seen Techno Oil emerge to become a leader in the oil & gas downstream sector of Nigerian petroleum industry. Techno Oil has contributed immensely to the oil and gas industry which led to its becoming a dominant player in the downstream sub sector.
A value added service
Techno Oil's strategic assets base has continued to generate a steady cash flow for the organization with year on year increase in profitability for shareholders as well as value added services to its partners and customers, leading to growth in Nigerian's economy.
Techno Oil supports national aspirations and helps to deepen the Nigerian economy through supply of petroleum products to the downstream, commercials and industry consumers.
Our deployment of strategic assets has enhanced the daily distribution of millions of litres of petroleum products through our 45000MT Fuel Terminal Facility, retail outlets and blending of high quality lubricant oil specially made for cars driven in the tropics and Nigeria in particular. Techno oil also operates a two- finger jetty that aids receipt of petroleum products through coastal supplies from refineries.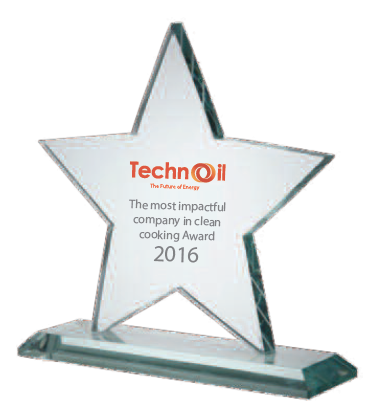 Award winning service
Techno Oil has several retail outlets in different location across Nigeria, supplying wide range of quality products that are ISO 9001: 2008 certified.
This feat won Techno Oil:
The supplier of choice in 2009

The most impactful company in clean cooking Award in 2016

The most innovative and impactful company in the downstream Oil & Gas Award in 2014
All these investments have aided increased National Gross Domestic Product (GDP) and given meaning to the whole essence of the Local Content Act.
We say thank you to every Nigeria who has made it possible for us to be where we are today.